Procedures to apply for a Vietnam visa for Australians is the most searched keyword for Christmas Island citizens and Australian in general, who want to enter Vietnam for the purpose of tourism, visiting relatives, working… Therefore, Visatop has summarized update and update the detailed information and procedures on this legal procedure for your easy search and reference.
Below is the necessary information not only for Australian citizens but also for Vietnamese citizens who have friends and relatives with Australian citizenship preparing to enter Vietnam to thoroughly understand the visa application process. .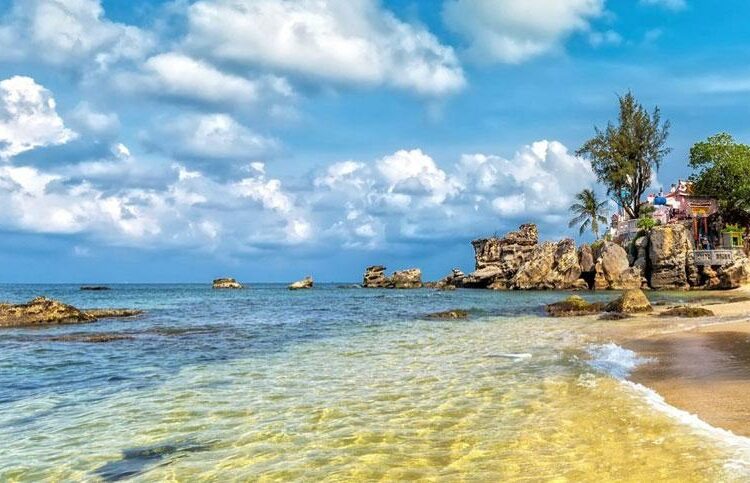 Do Australian citizens to Vietnam need a visa?
Currently, Australian citizens to Vietnam are required to apply for a visa. Because Australian citizens are not on the list of countries that are exempted from visas by the Vietnamese Government for bilateral or unilateral entry for tourism or work, etc. (except for special cases).
In fact, the Vietnamese Government is considering a visa exemption policy for citizens of Australia, New Zealand … from the Ministry of Culture, Sports and Tourism of Vietnam, but so far there has been no agreement.
Hopefully in the near future, the Vietnamese Government can have a visa-free policy for Australian citizens to facilitate entry more easily. Visatop will update as soon as new information is available.
How to get a Vietnam visa?
The first is applying directly at the Vietnam Embassy and the second is applying for a visa on arrival (VOA),and e-Visa
However, there is NO Vietnam embassy in Christmas Islands so applicants from this country will have to find Vietnam embassies from surrounding countries to apply from.
Vietnam Visa on arrival
The easiest way to get a Vietnam visa is by applying for a visa online. In this way, you don't need to visit the Vietnam Embassy or send off your passport to the Office. In short, you just need to complete 03 simple steps as below:
Fill in the secure application form.
Receive a visa approval letter via email after processing time.
Print out the letter and submit it to get the visa stamp after you arrive at Vietnam international airport (Ha Noi/ Ho Chi Minh/ Da Nang/ Nha Trang…).
e-Visa
To apply for a Vietnam e-visa (evisa), you can visit the website of the Vietnam Immigration Portal, the e-visa page: https://evisa.xuatnhapcanh.gov.vn and complete the information according to the steps guided on the website.
Foreigner passport valid for more than 6 months
A portrait with a clear face
Date of entry, airport of entry to Vietnam
The foreigner's residence address in Vietnam after entry.
Related post:
After all, if you have any questions about Vietnam visa requirements for Christmas Islands citizens, please contact us via:
Or info@vietdreamtravel.vn – visa@vietdreamtravel.vn
Best regards,
Vietdream team.