Vietnam Visa approval letter is an official legitimate letter which allows foreign travelers to get a visa stamp on arrival airport/borderland/seaport in Vietnam. This visa approval letter is signed by the authority and affixed the red stamp of the Vietnam Immigration Department.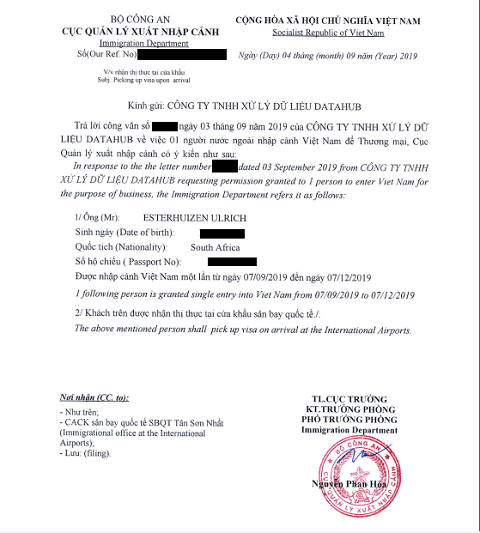 How does it work?
There is NO OFFICIAL website for the visa approval letter. You need to work through a visa agent in Vietnam. After dealing with them, they will handle and submit your visa application to the Immigration Department then give you the result within some working days or some hours in the urgent case. 
Depending on your request, you can apply for a visa and choose to get it stamp at one of 3 main places in Vietnam: International airport, borderland, and seaport. But here are some important you need to keep in mind:
1. The visa approval letter on arrival airport
It is only used and accepted at all International airport in Vietnam. There is no problem when you change your arrival airport after you already applied for the visa approval letter. For example, you had applied for the visa on arrival Tan Son Nhat airport in Ho Chi Minh then you booked a ticket to Noi Bai airport in Ha Noi. Your visa approval letter still accepts when you submit it here.
Here is a list of all international airports in Vietnam.
Noi Bai International Airport (Hanoi capital)
Tan Son Nhat International Airport (Ho Chi Minh City)
Cat Bi International Airport (Hai Phong city)
Da Nang International Airport (Da Nang city)
Cam Ranh International Airport (Khanh Hoa province)
Can Tho International Airport (Can Tho city)
Lien Khuong International Airport (Da Lat city)
Phu Quoc International Airport (Phu Quoc island)
Phu Bai International Airport (Hue city) 
2. The visa approval letter at borderland.
In this way, you have to carry and submit the original visa approval letter at the check-in point. Also, you have to confirm the exact borderland name that you want to get a new visa. So after the processing time, the visa agent need to give you the original visa approval letter.
It not really flexible like the visa approval letter at the airport but it suitable for foreigners who staying in Vietnam and want to renew their visa or switch the visa category as the bus/car tickets to borderland are usually cheaper flight tickets.
Here is a list of all borderlands where you can apply and get the visa stamp.
At the moment, there are 16 borderlands where you can apply and obtain a new visa:
Bo Y Borderland – Kon Tum Province 
Cha Lo Borderland – Quang Binh Province
Cau Treo Borderland – Ha Tinh Province
Huu Nghi Borderland – Lang Son Province
Ha Tien Borderland – Lang Son Province
Lao Bao Borderland – Quang Tri Province
Lao Cai Borderland – Lao Cai Province
Ta Lung Borderland – Cao Bang Province
Moc Bai Borderland – Tay Ninh Province
Mong Cai Borderland – Quang Ninh Province
Nam Can Borderland – Nghe An Province
Xa Mat Borderland – Tay Ninh Province
Tinh Bien Borderland – An Giang Province
Tay Trang Borderland – Dien Bien Province
Hoa Lu Borderland – Binh Phuoc Province
Dong Dang Borderland – Lang Son Province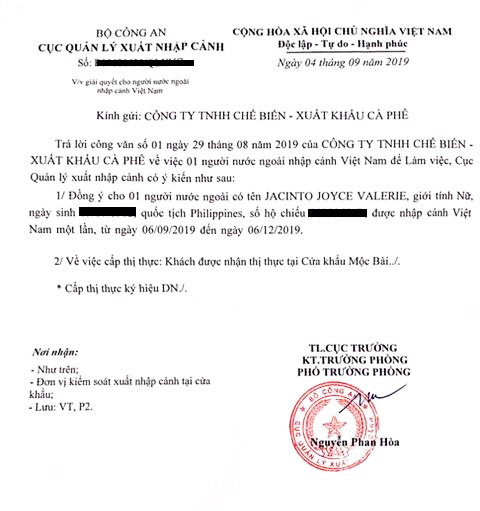 3. Visa on arrival seaport
Most of the cruises take care for this service, so you don't need to worry about it. It also the same with a visa on arrival airport.
What do you need to apply for the visa approval letter?
Basically, the visa approval letter for tourist or business purposes are required only your passport detail and arrival time then you select the place that you want to get the visa.
To apply other types of visa approval letters such as investing, independent, student visa…extra documents are required. You can take a look for more detail about how to apply for a Vietnam visa in HERE. 
Useful link: how to apply for tourist or business visa on arrival airport.
Note: 
When you apply the tourist or business visa via an agent, normally on the visa approval letter will have many other applicant's details. Incase you are concerned about privacy or security, you can select and apply for a private letter that shows only your name or other names of your family members, friends when you travel with a group. This kind of letter costs more.
How much does it cost for a visa approval letter?
Basically, there are 02 types of visa fees you have to pay: service fee and stamp fee.
The service fee is paid for the agent to handle your visa application.
Stamp fee is regulated by the Vietnamese Government, you need to pay it on arrival check-in point to get the visa stamp into your passport.
Here is the sample of the visa service fee on our page. 

What you need to prepare and do at arrival airport or borderland:
On arrival airport, you need to print out a scan of the visa approval letter before taking your flight to do check-in.
Don't forget to carry the original visa approval with your valid passport to do a visa at borderland. Also, you should check about visa requirements of the neighboring countries of Vietnam as there are some cases, you have to apply for their visa in advance.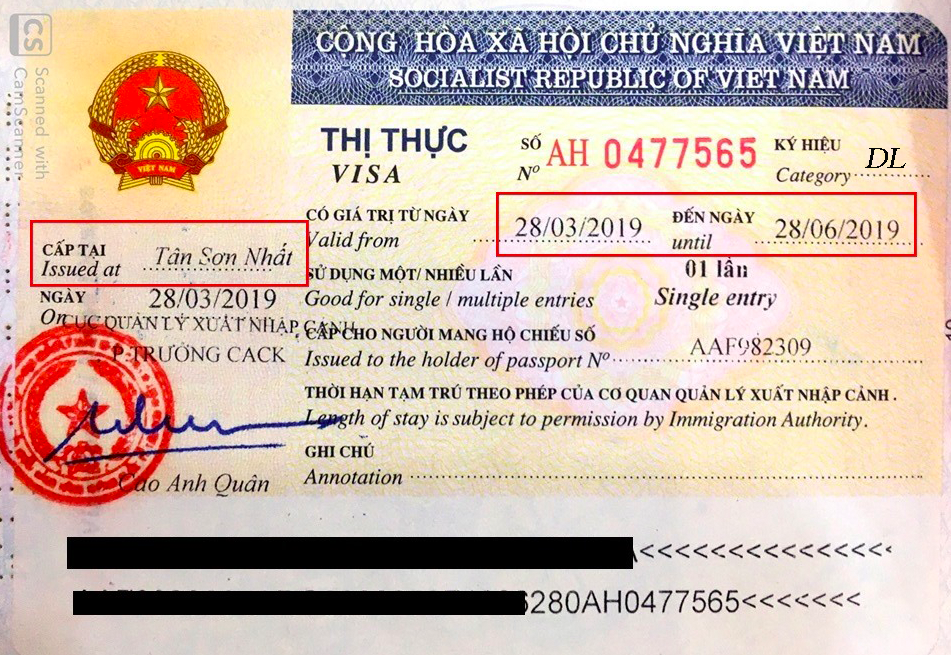 To save your time at the visa procedure at the check-in points in airport or borderland, you should prepare 02 passport photo size 4x6cm and cash for stamping fee.
Let us know if you have any questions about the visa approval letter, we willing to support and give free advice.
Best regards,
Vietdream travel team.