Do Portuguese people need a visa to enter Vietnam?
Yes, All Portuguese citizens who want to enter Vietnam for tourist or any purposes MUST apply for a Vietnam visa.
In order to enter Vietnam, Portuguese tourists also need to meet the following 02 entry conditions:
Portuguese passport valid for at least 6 months from the date of entry to Vietnam;
Portuguese passport with at least 02 blank pages.
Portuguese need a visa that is provided in three ways. The first, through the Vietnam Embassy ,The second is getting a visa on arrival airport (VOA) and the last one is E-Visa.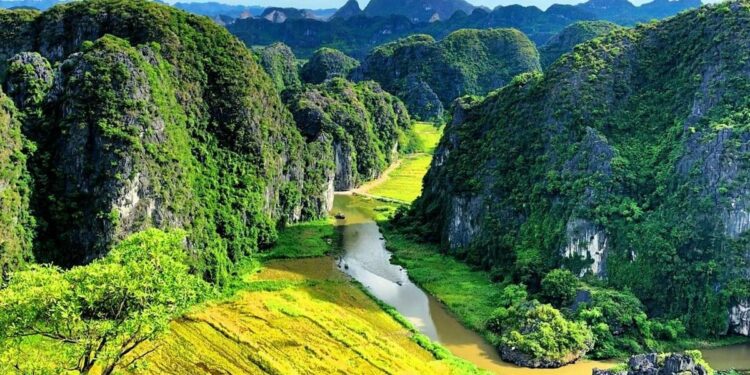 1. Apply at Vietnam Embassy
Because Vietnam embassy in Portugal haven't appeared yet so you have to travel to the closest country in Europe to apply for a Vietnam visa and Spain is the one you should looking for.
Address: Calle Segre No5, 28002 Madrid.
Tel: +34-91-5102867
Fax: +34-91-4157067
Email: vnemb.es@mofa.gov.vn
It should be noted, the Embassy is closed on Saturdays, Sundays, both Vietnam ​and public holidays
2. Vietnam Visa on arrival
The easiest way to get a Vietnam visa from Portugal is applying for a visa online. In this way, you don't need to visit the Vietnam Embassy or send off your passport to the Office. In short, you just need to complete 03 simple steps as below:
Apply online by secure application form
Receive a pre-arranged visa letter via email.
Print out the letter and submit it to get the visa stamp after you arrive at Vietnam international airport (Ha Noi/ Ho Chi Minh/ Da Nang/ Nha Trang…).
For more information about Vietnam visa fees, please click on this link: https://visaonline-vn.com/visa-on-arrival-airport-fees/
3. E-visa
The E-visa is valid for only 30 days with a single entry. Also, it takes 3 – 4 working days to get the result. Follow this link to apply for the E-visa.
Some notes when making your own visa Vietnam:
Visitors must make sure to upload photos as required
Make sure that the information you fill in the form is correct
The system will not notify the results via email, so visitors will need to note the time to enter the system to check the results.
The normal processing time is 3 business days, however, it can be longer depending on the number of applications submitted for consideration.
In case you are not familiar with the procedures, are afraid of making mistakes in the process of filling in the declaration form, or need a visa urgently, you can completely ask Vietdream team for assistance.
After all, if you have any questions about Vietnam visa requirements for Portuguese citizens, please contact us via:
Hotline/Whatsaap/Viber/Zalo (+84) 902 795 056 – 918 709 338
Or info@vietdreamtravel.vn – visa@vietdreamtravel.vn
Best regards,
Vietdream team.