Do Brazilians need a visa to enter Vietnam?
Brazil is one of the countries that are exempted from Vietnam unilateral visa, so Brazilians can enter Vietnam without applying for a visa under the visa exemption category.
The visa exemption period is up to 15 days and the visa type will not be converted. After the expiration of the temporary stay in Vietnam (no more than 15 days), foreigners must exit Vietnam and if they want to enter Vietnam next, the visa exemption must be at least less than the time of the previous exit from Vietnam. 30 days at most.
When entering Vietnam, you only need a valid passport and round-trip transport tickets (such as air tickets, train tickets…).
In order to enter Vietnam, Brazilian tourists also need to meet the following 02 entry conditions:
Brazilian passport valid for at least 6 months from the date of entry to Vietnam;
Brazilian passport with at least 02 blank pages.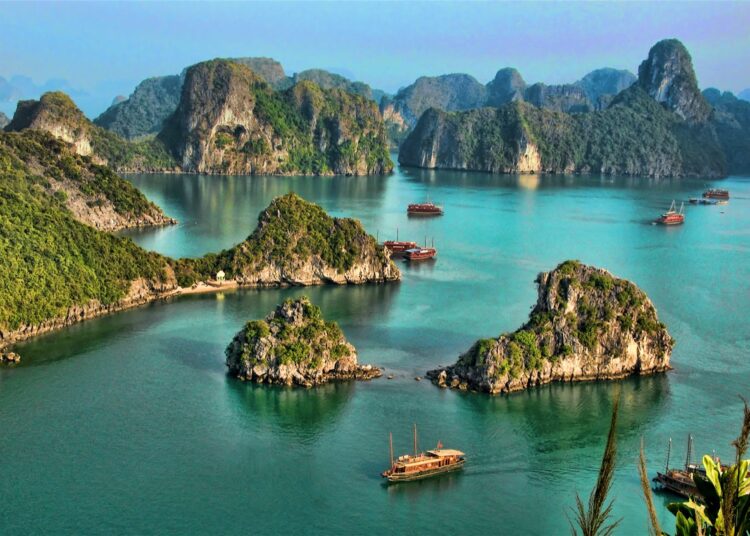 How to get a visa?
The Vietnam visas are provided in three ways. The first is applying directly at the Vietnam Embassy in Brazil; the second is getting a visa on arrival (VOA) and the last one is E-Visa.
1. Apply at the local Embassy
There is currently 01 Vietnam Embassy office in Brazil. That means your Vietnam visa application or consular legalization can be processed more quickly and conveniently than you are in a country without the Vietnam Embassy/Consulate. Below is the contact information for this Embassy.
Address: SHIS QI 09 Conj. 10 Casa 1 – Lago Sul, Brasília/DF CEP:71625-100, BRASIL.
Tel: + 55 61 3364 5876 / 3364 0675;  Fax: + 55 61 3364 5836
Email: embavina@yahoo.com 
Office hours: Monday – Friday 8:30 a.m. to 17:30 p.m
The Embassy does not work on weekends, in both Vietnam and Brazil public holidays. If a public holiday falls on a weekend, the nearest Monday and Tuesday is usually taken instead. Also, please contact the Embassy for more details about their requirements and fees.
2. Vietnam Visa on arrival
The easiest way to get a Vietnam visa from Brazil is applying for a visa online. In this way, you don't need to visit the Vietnam Embassy or send off your passport to the Office. In short, you just need to complete 03 simple steps as below:
Fill out the secure application form.
Receive a visa approval letter via email after handling time.
Print out the letter and submit it to get the visa stamp after you arrive at Vietnam international airport (Ha Noi/ Ho Chi Minh/ Da Nang/ Nha Trang…). That's all.
The standard processing time is 3 working days and visa expedited service is always available.
3. E-visa
Brazilian citizens are on the list of 80 countries that are granted Vietnam E-visa, so
As for applying for a Vietnam visa for Brazilians, it can be done online, ie submitting an online application through the Vietnamese national public service portal.
Documents to apply for E-visa for Brazilians include:
– Valid passport
– Photo 4×6 cm
– Expected time of entry, expected border gate of entry
The E-visa is valid for only 30 days with a single entry. Also, it takes 3 – 4 working days to get the result and expedited service is not available.
Related posts:
After all, if you have any questions about Vietnam visa requirements for Brazilian citizens, please contact us via:
Or info@vietdreamtravel.vn – visa@vietdreamtravel.vn
Best regards,
Vietdream team.