Cameroonians must apply for a visa before coming to Vietnam, Cameroonians can apply for a visa on arrival and stamp a visa at Vietnam's international airport or apply for a visa at the Vietnamese embassy in Cameroon or in a 3rd country.
Cameroon passport holders are on the difficult list to get a Vietnam visa, including Middle East and African countries.
Your passport MUST be valid over 6 months beyond the arrive time and have at least 2 blank pages for visa stamps.
Travelers need to to show the onward ticket when coming to Vietnam on the visa exemption.
Children under the age of 14 years who have their own passport can be exempted or have to pay the same fees to obtain a Vietnam visa as adults.
Travelers who arrive at Phu Quoc directly from a third country, or from airports in Hanoi or Ho Chi Minh City, can stay in this island without a visa for up to 30 days.
Visa on arrival airport accepts only at Vietnam International airports. Travelers, who come to Vietnam via borderland or seaport, need to obtain a visa stamp into your passport in advance.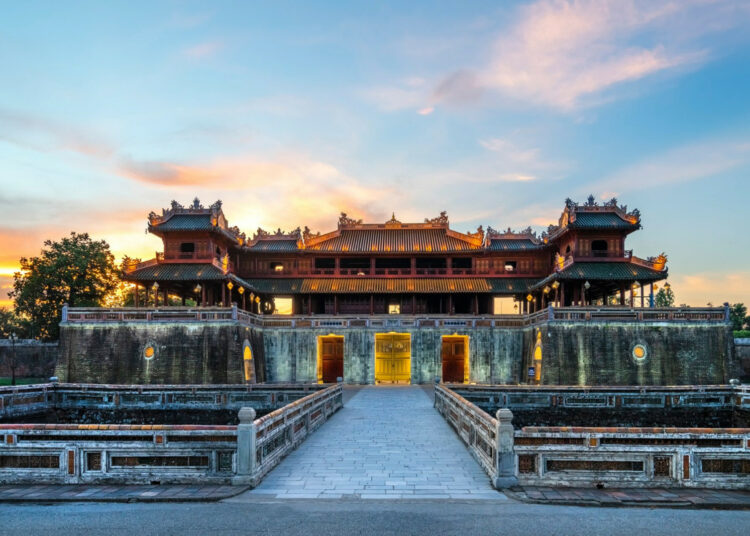 How to get a Vietnam visa?
There are 02 ways to get a visa to Vietnam: the first is applying through the Vietnam Embassy and the second is getting a visa on arrival (VOA).
However, there is NO Vietnam Embassy in Cameroon so applicants from this country will have to find Vietnam embassies from surrounding countries to apply from.
Embassy of Vietnam in countries close to Cameroon: Nigeria & Angola
Vietnam Visa on arrival
The easiest way to get a Vietnam visa is applying for a visa online. In this way, you don't need to visit the Vietnam Embassy or send off your passport to the Office. In short, you just need to complete 03 simple steps as below:
Fill out by secure application form
Receive a visa approval letter via email after processing time.
Print out the letter and submit it to get the visa stamp after you arrive at Vietnam international airport (Ha Noi/ Ho Chi Minh/ Da Nang/ Nha Trang…). That's all
The standard processing time is 3 working days and visa expedited service is always available.
Procedures for visa on arrival to Vietnam for Cameroon passport holders are as follows:
Scan the passport of the person who needs a visa.
Travel schedule in Vietnam
Information on round-trip air tickets and hotel reservations (just need information, customers do not need to pay yet)
Time to make Vietnam visa: 5-7 working days.
Procedures for extending Vietnam visa for Cameroonians:
To extend Vietnam visa, customers need to send us the following information:
The airport or border gate in Vietnam at which the customer completes immigration procedures.
The latest date of entry to Vietnam
The old visa type of the customer
What is the visa symbol?
What is the nationality of the guest on the passport?
Does the customer have a company in Vietnam to guarantee or not? If yes, where is the company located
Have you registered your temporary stay with the local police? If so, where? What province?
What type of visa does the customer want to extend? 1 month or 3 months?
After all, if you have any questions about Vietnam visa requirements for Cameroonian citizens, please contact us via:
Hotline/Whatsaap/Viber/Zalo (+84) 902 795 056 – 918 709 338
Or info@vietdreamtravel.vn – visa@vietdreamtravel.vn
Best regards,
Vietdream team.