Vietnam is a beautiful country with a lot of cultures. Even of the changes over the years and the effect of foreign cultures, the Vietnamese still maintain the cultural features such as ancestor worship, respect for the family values, traditional festivals & costumes, etc. The country has been attracting many tourists from the Africa especially Mozambican citizens, but do Mozambicans need a visa before entering Vietnam?
Yes, All Mozambican tourists before coming to Vietnam for tourism or for any other reason, need to apply for an entry visa before coming to Vietnam.
In addition to visas, to enter Vietnam, Mozambican tourists also need to ensure the following 02 entry conditions:
Mozambican passport valid for at least 06 months from the date of entry;
Mozambican passport has at least 02 blank pages.
Mozambicans find it difficult to get a visa to Vietnam?
Yes, Mozambican citizens will find it difficult to get a visa to Vietnam because it is on the list of countries that restrict entry to Vietnam.
However, not all Mozambicans will not be able to enter Vietnam. If Mozambicans want to come to Vietnam for short-term tourism, they can still apply if they meet the following requirements:
Have a long-term card or visa in a developed country
There is an exact schedule of Tour to Vietnam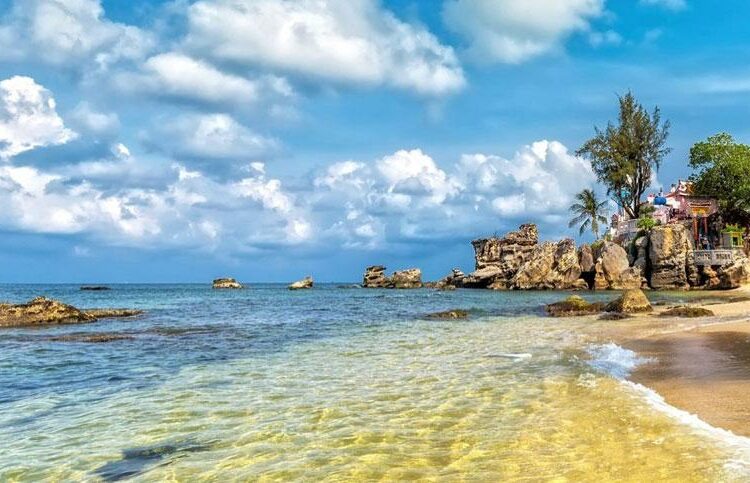 How to get a Vietnam visa?
There are 2 ways to apply for a Vietnam tourist visa in Mozambique. You can choose either to apply at the Vietnam Embassy or visa on arrival (VOA) with our services at home.
1. Apply at Vietnam Embassy
Addres : Av. Francisco Orlando Magumbwe, No 1026/1048 Caixa Postal. 4501 – Maputo – Mozambique
It should be noted that the Embassy closes on Saturdays, Sundays, both Vietnamese ​and Mozambican public holidays.
2. Tourist visa on arrival airport
The best way to get a Vietnam tourist visa form Mozambique is applying for a visa online. In this way, you don't need to visit the Vietnam Embassy or send off your passport to the office. In short, you just have to follow 03 simple steps as below:
That's it!
For more detail about how to apply for a tourist visa on arrival airport to Vietnam, please click here.
Important note:
The visa on arrival airport accepts only at Vietnam international airports. If you want to cross a borderland to enter Vietnam, you have to obtain a visa stamp in advance.
Visa will be valid from the date of entry provided on your application and printed on the visa. You may enter ON or AFTER the date of entry given on the visa and is expected to leave before the end of the expiration date.
It should be noted that the Immigration Law 2019 stipulate travelers who come with the tourist visa valid for 30 days or more, will only be entitled to a temporary stay of 30 days. The visa extension is available when you want to spend more time in this country.
How much does it cost?
Travelers who apply for the tourist visa on arrival airport need to pay 02 types of fees: service fee and stamp fee.
Service fee pays for us to handle your visa application at the Immigration Department.
Stamp fee is regulated by the Vietnamese Government. You need to pay to Immigration Officers on arrival airport in order to get visa stamp onto your passport.
Furthermore, the Vietnam visa on arrival airport works on the weekend and public holidays in both countries. Also, an urgent or emergency visa service is available.
After all, kindly let us know if you have any questions about Vietnam Tourist visa from Mozambique via:
Or info@vietdreamtravel.vn – visa@vietdreamtravel.vn
Best regards,
Vietdream team.