Vietnam Visa renewal is an option for expats requesting a new stay duration in the country disregarding the kind of their old visa. It is definitely the most convenient way to extend your stay while remaining in Vietnam.
And if you are currently in Ho Chi Minh city or another province nearby, you can apply to get a new visa in with this city.
What is a procedure for Vietnam Visa renewal?
You should apply for Vietnam visa renewal about 01 weeks before the current one expires.
1. Check visa category
Instead of scanning your passport with the visa, please provide us information including:
Your nationality
Your type of visa: 01 month single/multiple, 03 months single/multiple…
Your current visa purpose
The latest date of your entry
The port of entry: Noi Bai, Tan Son Nhat, Danang airport or borderland…
Duration of extension you want to ask for
2. Send off the original passport
After receiving your information, we will inform you of the service fee to get a new Vietnam visa. Once you decide to use our service, we will discuss a way to collect your passport.
3. Get your passport back and settle the service fee.
The standard processing time is 5 – 7 working days (exclude Saturday, Sunday and Vietnam Public Holidays). If you want to speed up the processing time, an extra fee will be added.
When the processing is completed, we will contact and return the passport with a new visa stamp. You can pay for us in advance or pay at the same time when we return your passport.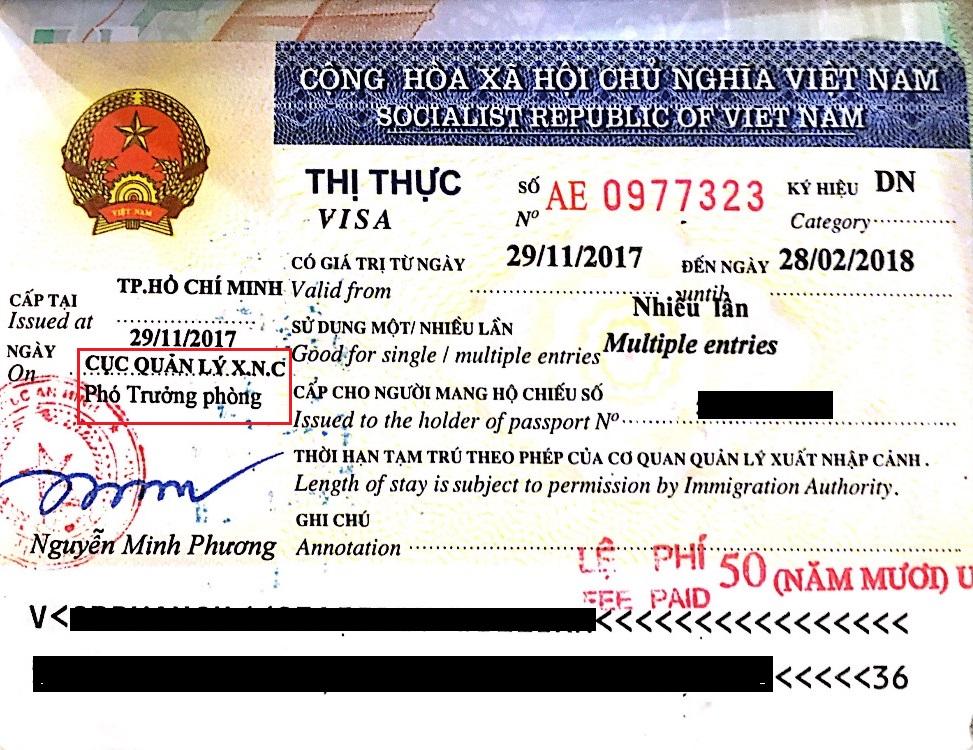 How much it would cost for a Vietnam visa renewal?
The service fee to make a visa is various for each application. It depends on your type of visa, nationality, the port of your entry, visa purpose and duration of visa extension you select. Please contact us when you want to extend your visa, we will check and confirm the exact cost for your case.
Things should be noticed before you apply for Vietnam visa extension:
Your passport must be valid for at least 06 months and has 01 blank page left for the visa renewal.
During the processing time, your visa purpose and duration can not be changed. therefore, you need to make a plan before applying
After all, if you have any questions about Vietnam visa renewal in Ho Chi Minh, please contact us via:
Hotline/Whatsaap/Viber/Zalo (+84) 902 795 056 – 918 709 338
Or info@vietdreamtravel.vn – visa@vietdreamtravel.vn
Best regards,
Vietdream team.