With a long-term history and rich culture, Vietnam is an appealing place for foreign travelers looking to discover the East or simply find something different. Some fell in love with Vietnam at first sight, and still want to stay in Vietnam after their visa expired. But the validity of the Vietnam tourist visa is not too long, the maximum one is 90 days. Some people got only 15 days or 30 days visa. Therefore, the visa extension service is definitely the most convenient way to extend your stay while remaining in Vietnam.
Here's basic requirements about the Vietnam tourist visa extension that you should know.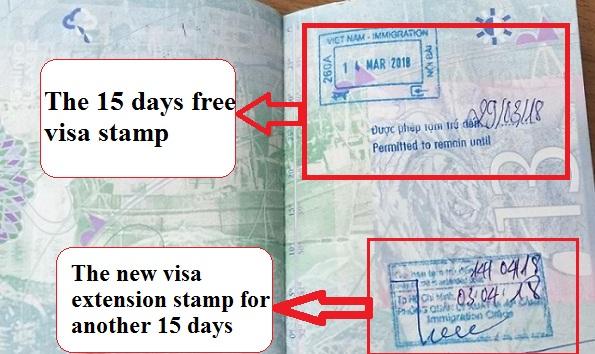 Requirements
In order to extend your Vietnam visa tourist visa, you need to prepare some requirements as below:
Your passport must be valid for at least 6 months and has 01 at least 01 blank pages left.
Your current visa is still valid. In case the visa is expired, you need to pay the fine and the visa service fee at the same time.
Temporary residence certificate issued by a competent Vietnamese agency.
How much does a Vietnam tourist visa extension cost?
Instead of scanning your passport with the visa, please provide us information including:
Your nationality
Your type of visa: 01 months single/multiple, 03 months single/multiple…
The latest date of your entry
The port of entry: Noi Bai, Tan Son Nhat, Danang airport or borderland…
Duration of extension you want to ask for
Importantly, follow the Immigration Law 2019 stipulate travelers who come with the tourist visa, e-visa (with purpose of traveling) valid for 30 days or more, will only be entitled to a temporary stay of 30 days.
After receiving your information, we will check and confirm the service fee to you. Once you decide to apply for a new Vietnam tourist visa with us, we will discuss a way to collect your passport.
The standard processing time is 5 – 7 working days (exclude Saturday, Sunday and Vietnam Public Holidays). If you want to get back your passport in 1 – 3 working days, an extra fee will be added.
Notes:
The length of a new visa does not exceed 90 days.
After all, if you have any questions about Vietnam tourist visa extension in Ho Chi Minh, please contact us via:
Hotline/Whatsaap/Viber/Zalo (+84) 902 795 056 – 918 709 338
Or info@vietdreamtravel.vn – visa@vietdreamtravel.vn
Best regards,
Vietdream team.