Bruneian citizens need a visa in order to enter Vietnam for any purpose. Besides a valid visa, travelers need to acknowledge some other things as below:
Your passport MUST be valid over 6 months beyond the arrive time and have at least 2 blank pages for visa stamps.
Travelers need to to show the onward ticket when coming to Vietnam on the visa exemption.
Children under the age of 14 years who have their own passport can be exempted or have to pay the same fees to obtain a Vietnam visa as adults.
Travelers who arrive at Phu Quoc directly from a third country, or from airports in Hanoi or Ho Chi Minh City, can stay on this island without a visa for up to 30 days.
Visa on arrival airport accepts only at Vietnam International airports. Travelers, who come to Vietnam via borderland or seaport, need to obtain a visa stamp into your passport in advance.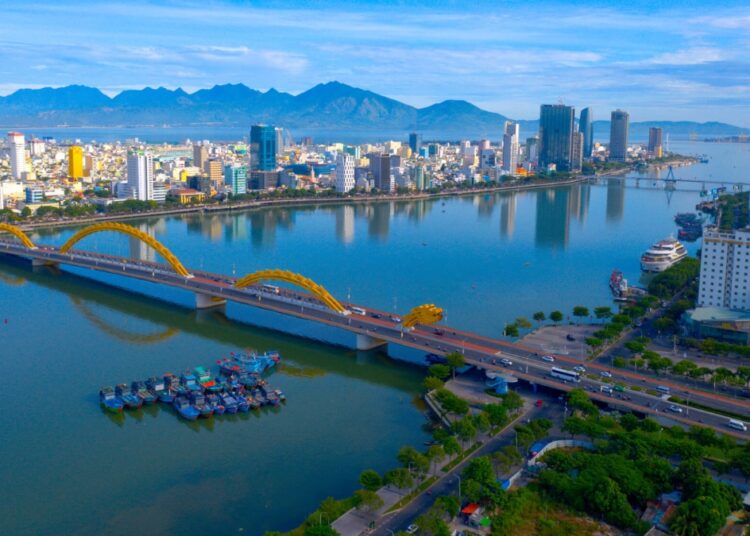 How to get a Vietnam visa?
The first is applying at the Vietnam Embassy and the second is applying for a visa on arrival (VOA). and e-Visa
1. Apply at Vietnam Embassy
Depending on the purpose of entering Vietnam, the type of visa granted will have different requirements for documents, fees, and visa issuance time. Therefore, to know the exact procedure to follow, Brunei citizens should contact the nearest Vietnamese Embassy/Consulate General for support and guidance.
Information about Vietnam Embassy in Brunei:
There is currently the 01 Vietnam Embassy office in Brunei. That means your Vietnam visa application or consular legalization can be processed more quickly and conveniently than you are in a country without the Vietnam Embassy or Consulate. Below is the contact information for the office.
Address: No 9,Spg 148-3 jalan Telanai BA 2312,BSB BRUNEI DARUSSALAM
Phone: (00-673) 2651587 – Ambassador: (00-6 73) 2651586
Fax: (00-673 ) 26 51574
Email: vnembassy@yahoo.com
Website: vnembassy-darussalam.mofa.gov.vn 
Working hours: Monday and Friday
Morning: 09:00 – 12:00
Afternoon: 14:00 – 17:00
The Embassy does not work on the weekend, in both Vietnam and Brunei public holidays. If a public holiday falls on a weekend, the nearest Monday and Tuesday are usually taken instead.
2. Vietnam Visa on arrival
The easiest way to get a Vietnam visa for Bruneian stayed longer than 30 days to apply for a visa online. In this way, you don't need to visit the Vietnam Embassy or send off your passport to the Office. In short, you just need to complete 03 simple steps as below:
Fill in the secure application form.
Receive an approval visa letter email after progressing time.
Print out the letter and submit it to get the visa stamp after you arrive at Vietnam international airport (Ha Noi/ Ho Chi Minh/ Da Nang/ Nha Trang…). That's all.
Brunei citizens apply for Vietnam visa at international airports
Contact the guarantee agency to request assistance in applying for a visa to enter Vietnam. After the approval letter is issued, the guarantee agency will send it to the guarantor via email.
Citizens of Brunei receive the approval letter and then print it out. Also prepare:
Immigration declarations
2 portraits 4×6 cm
Original passport
Stamping fee (cash)
Present the above documents to the on-site visa counter staff at the Vietnam airport and pay the stamping fee to have the visa stamped on the passport.
Note: Only applicable for travelers traveling by air.
3. e-Visa
If Brunei citizens have a need to enter once with a stay of less than 30 days, the Vietnam e-Visa is the best choice in terms of time and cost of visa issuance.
Citizens of Brunei do the procedures for issuing evisa
Step 1: Visit the website evisa.xuatnhapcanh.gov.vn to fill out the declaration, submit the declaration and fee
Step 2: Use the provided electronic file code to check and receive results at evisa.xuatnhapcanh.gov.vn
Citizens of Brunei through a guarantor in Vietnam carry out procedures for granting evisa
In this case, the guarantee agency will be the one to complete the electronic visa application procedure at the website evisa.xuatnhapcanh.gov.vn
After receiving the results, please notify the electronic file code to the guaranteed Brunei citizens, so that they can get the results at evisa.xuatnhapcanh.gov.vn
Normally, the procedure for applying for Vietnam e-visa for Brunei citizens will take about 3 working days. If you need an urgent visa, please contact our foreigner visa service for advice and support.
How much does it cost?
There are 02 types of fees you have to pay:
The first is the service fee pays for us to handle your visa application at the Vietnam Immigration
Department and the second is stamping fee pays to Immigration Officers on arrival airport to get visa stamp into your passport.
Related posts:
After all, if you have any questions about Vietnam visa requirements for Bruneian citizens, please contact us via:
Office number: (+84) 028 3838 8322
Hotline/Whatsaap/Viber/Zalo: (+84) 918 709 338
Or info@vietdreamtravel.vn – visa@vietdreamtravel.vn
Best regards,
Vietdream team.