Procedures for applying for a Vietnam visa for Malaysians are considered as a "ticket" to allow Malaysians to enter and stay in the Vietnamese territory for a specified period of time.
So how to apply for a Vietnam visa for Malaysians, how long is the duration and conditions, are Malaysians exempt from Vietnam visa? Any questions you may have are answered in the content below.
Do Malaysian citizens need a visa to visit Vietnam?
Malaysians are exempt from Vietnam visa under the bilateral visa exemption policy between the Vietnamese and Malaysian governments. That is, Malaysian nationals do not need to apply for a visa when coming to Vietnam. However, the visa exemption only allows them to temporarily stay in Vietnam for a period of 30 days if the following conditions are met:
Have a valid passport issued by a competent authority of Malaysia, the passport is valid for at least 3 months from the date of entry.
Have a round-trip transport ticket or go to another country.
Not being allowed to enter Vietnam.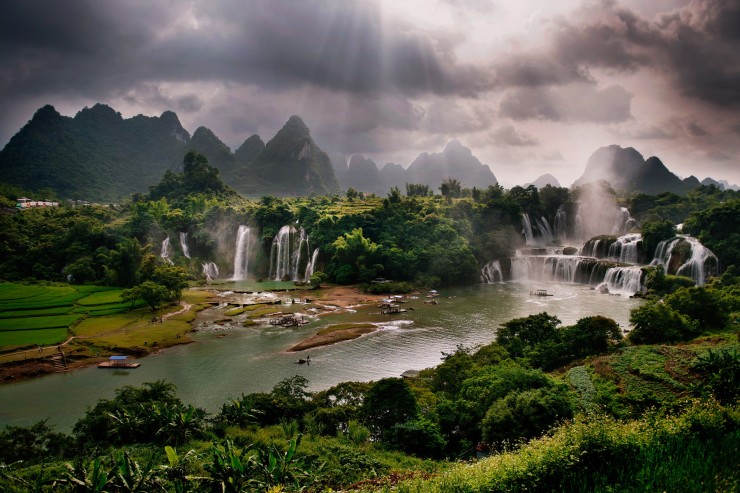 1. Apply at Vietnam Embassy
There is currently 01 Vietnam Embassy office in Kuala Lumpur, Malaysia. That means your Vietnam visa application or consular legalization can be processed more quickly and conveniently than you are in a country without the Vietnam Embassy or Consulate. Below is the contact information for these offices.
Address: No.4, Persiaran Stonor 50450, Kualar Lumpur
Phone: 2148 4534
Fax: (603) 2148 4534; Consular: 2148 4036
Website: vnembassy-kualalumpur.mofa.gov.vn
Email: vnemb.my@mofa.gov.vn 
Working time: Monday – Friday: 9.00 am – 17.00 pm, Monday through Friday.
The Embassy does not work on the weekend, in both Vietnam and Malaysia public holidays. If a public holiday falls on a weekend, the nearest Monday and Tuesday are usually taken instead.
2. Tourist visa on arrival airport 
The best way to get a Vietnam tourist visa for Malaysians who want to stay longer than 30 days is by applying for a visa online. In this way, you don't need to visit the Vietnam Embassy or send off your passport to the office. In short, you just have to follow 03 simple steps as below:
Fill in the secure visa form online.
Receive an approval visa letter email after progressing time
Submit the letter to get the Vietnam visa stamp upon arrival airport.
For more detail about how to apply for a tourist visa on arrival airport to Vietnam, please click here.
Important note:
The visa on arrival airport accepts only at Vietnam international airports. If you want to cross a borderland
to enter Vietnam, you have to obtain a visa stamp in advance.
Visa will be valid from the date of entry provided on your application and printed on the visa. You may enter ON or AFTER the date of entry given on the visa and is expected to leave before the end of the expiration date.
It should be noted that the Immigration Law 2019 stipulate travelers who come with the tourist visa valid for 30 days or more, will only be entitled to a temporary stay of 30 days. A Visa extension is available when you want to spend more time in this country.
How much does it cost?
Travelers who apply for the tourist visa on arrival airport need to pay 02 types of fees: service fee and stamp fee.
Service fee pays for us to handle your visa application at the Immigration Department.
Stamp fee is regulated by the Vietnamese Government. You need to pay to Immigration Officers on arrival airport in order to get visa stamp onto your passport.
The processing time is 03 working days and also, an emergency visa service is available.
Furthermore, the Vietnam visa on arrival airport works on the weekend, both Vietnam and Malaysian public holidays.
After all, kindly let us know if you have any questions about Vietnam Tourist visa from Malaysia via:
Or info@vietdreamtravel.vn – visa@vietdreamtravel.vn
Best regards,
Vietdream team.