Do New Zealanders need a visa to enter Vietnam?
Yes. All New Zealand citizens who want to enter Vietnam for tourism or business purposes MUST apply for a Vietnam visa.
In order to enter Vietnam, in addition to a visa, New Zealand visitors also need to meet the following 02 entry conditions:
New Zealand passport valid for at least 6 months from the date of entry to Vietnam;
New Zealand passport with at least 02 blank pages.
Procedures for applying for a Vietnam visa for New Zealanders
Procedures to apply for a Vietnam visa for New Zealand citizens will be different, depending on the purpose of entering Vietnam. In this article, Vietnam-visa will guide you in detail how to apply for a Vietnam tourist and business visa for New Zealand citizens.
At this time, there are 3 ways to get a Vietnam tourist visa in New Zealand. You can choose either to apply at the Vietnam Embassy or visa on arrival online and e-Visa.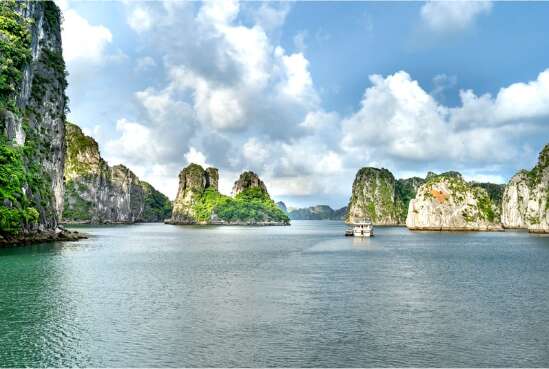 1. Apply at the local Embassy
Here is the contact details of the Vietnam Embassy in New Zealand
Address: Level 21 Grand Plimmer Tower, 2-6 Gilmer Terrace, Wellington 6011
Tel: (64-4) 473 5912
Email: embassyvn.nz@gmail.com
Website: vnembassy-wellington.mofa.gov.vn
Working hour: 9.00 – 12.00; 14.00 –17.00; Monday – Friday​.
Please contact directly to the Embassy for the visa fees. Besides the visa fees, applicant may need to pay other current fees (such as visa approval arrangement fee, processing fee, shipping, handling and expedite services).
The standard processing time for a Vietnam tourist visa is 5 working days. Expedited processing will take 02 business days after the Embassy receives the application (additional fee required).
It should be noted, the Vietnam Embassy is CLOSED on both Vietnam and New Zealand Public Holidays, weekends.
2. Tourist visa on arrival airport online
Another way to get a Vietnam tourist visa is applying for a visa on arrival online. In this way, you don't need to visit or send off your passport to the Vietnam Embassy. In short, you just have to follow 03 simple steps as below:
Fill in the secure visa form online
Receive a pre-arranged visa letter via email
Get the Vietnam visa stamp upon arrival airport.
That's it!
For more detail about how to apply for a tourist visa on arrival airport to Vietnam, please click here.
Important note:
The visa on arrival airport accepts only at Vietnam international airports. If you want to cross a borderland to enter Vietnam, you have to obtain a visa stamp in advance.
How much does a Vietnam tourist visa on arrival cost?
Travelers who apply for the tourist visa on arrival airport need to pay 02 types of fees: service fee and stamp fee.
Service fee pays for us to handle your visa application at the Immigration Department.
Stamp fee is regulated by the Vietnamese Government. You need to pay to Immigration Officers on arrival airport in order to get visa stamp onto your passport.
The standard visa processing time is 2 – 3 working days. Also, expedited visa service is available. (Click here for more detail).
Furthermore, the Vietnam visa on arrival airport works on the weekend, both Vietnam and New Zealand public holidays.
3. Some notes when making your own visa Vietnam
Visitors must make sure to upload photos according to the requirements
Make sure the information you fill in the declaration form is correct
The system will not notify the results via email, so visitors will need to note the time to enter the system to check the results.
The normal processing time is 3 working days, however, it can be longer depending on the number of applications submitted for review.
After all, kindly let us know if you have any questions about Vietnam Tourist visa in New Zealand via:
Office number: (+84) 028 3838 8322
Hotline/Whatsaap/Viber/Zalo: (+84) 918 709 338
Or info@vietdreamtravel.vn – visa@vietdreamtravel.vn
Best regards,
Vietdream team.