At this time, there are 3 popular ways to get a Vietnam tourist visa in Paris. You can choose either to apply at the local Embassy or visa on arrival airport and e-Visa This post was created for:
French citizens who need a visa or want to spend more than 15 days in this country.
Foreign residents or travelers who NEED a tourist/holiday visa to Vietnam from Paris.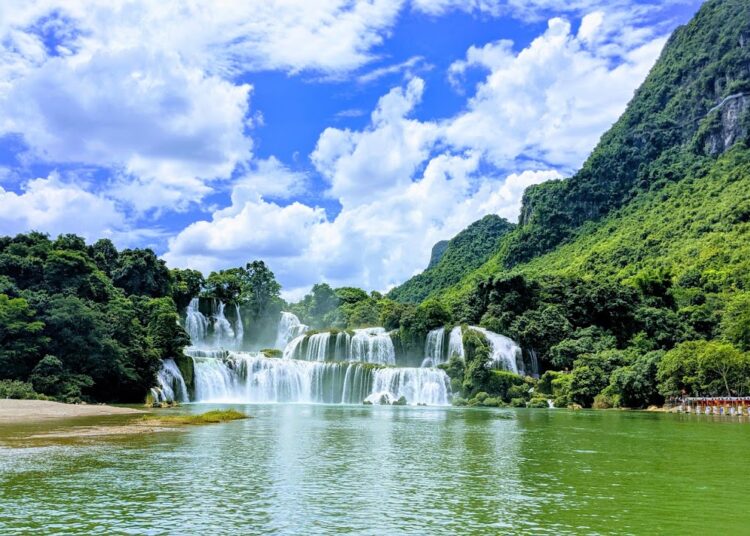 I. Apply at the local Embassy
Here are the contact details of the Vietnam Embassy in Paris.
Address: 62 Rue Boileau – 75016 Paris
Tel: +33-01-44146400
Email: vnparis.fr@gmail.com
Website: vnembassy-paris.mofa.gov.vn
Working Hours:
Monday– Friday: from 09.00 hrs – 17.00 hrs (Except Viet Nam's and France Public Holidays and Weekends).
Importantly, you should contact directly to the Embassy about visa procedures and fees.
Individuals, units, agencies and organizations will apply for the official letter of approval for tourist entry for the French at the Immigration Department in Vietnam. After getting the entry letter:
If you are a French tourist, you can paste your visa at the airport of entry.
If the business or visiting relatives, the French need to go to the Vietnamese Embassy in France to receive a visa. It is necessary to present the original passport and the entry approval letter, the fax to receive the visa at the Embassy.
2. Tourist visa on arrival airport online
Another way is applying for a visa on arrival online. In this way, you don't need to visit the Vietnam Embassy. In short, you just have to follow 03 simple steps as below:
Fill in the secure visa form online
Receive a visa approval letter via email
Submit the letter to get the Vietnam visa stamp upon arrival airport.
For more detail about how to apply for a tourist visa on arrival airport to Vietnam, please click here.
Important note:
The visa on arrival airport accepts only at Vietnam international airports. Therefore, you have to get a visa stamp before entering Vietnam via borderland or seaport.
Useful post:
what is Immigration letter
Vietnam entry official letter is a written approval from the immigration management agency allowing French people to receive Vietnam visa at: international border gate, airport, land border gate or at the embassy/consulate. Vietnamese restaurant.
Depending on the purpose of the French entering Vietnam, the procedures and documents we need you to provide are as follows:
Visa on arrival tourist (DL)
Photo (Front) of Passport
Date of entry
Length of stay in Vietnam
Passport side
Date of departure and return, expected place of entry
Address in Vietnam
Name and number of people to contact (if any)
3. e-Visa
To apply for a Vietnam e-visa (evisa), you can visit the website of the Vietnam Immigration Portal,
the e-visa page, and complete the information according to the steps guided on the website.
How much does a Vietnam tourist visa cost in France?
Travelers who apply for the tourist visa on arrival airport need to pay 02 types of fees: service fee and stamp fee.
Service fee pays for us to handle your visa application at the Immigration Department.
Stamp fee is regulated by the Vietnamese Government. You need to pay to Immigration Officers on arrival airport in order to get visa stamp onto your passport.
Furthermore, the Vietnam visa on arrival airport works on the weekend, both Vietnam and France public holidays. Also, expedited visa service is available.
After all, kindly let us know if you have any questions about Vietnam Tourist visa in Paris via:
Or info@vietdreamtravel.vn – visa@vietdreamtravel.vn
Best regards,
Vietdream team.