Vietnam is one of the most developed economies in Southeast Asia, with many attractive business opportunities for international businesses. Therefore, more and more companies from other countries want to visit Vietnam to seek new business opportunities. And because of this, obtaining a business visa for international citizens has become an important issue. This article will help you better understand the procedures for applying for a Vietnam visa from Lesotho and what you need to know when applying for a business visa.
How to get a Vietnam business visa from Lesotho?
At the moment, there are 2 ways to apply for a Vietnam business visa. You can choose either to apply at the Vietnam Embassy or visa on arrival (VOA). However, there is no Vietnam Embassy in Lesotho or any Vietnam representative office located in this country so you can't apply for your Vietnam visa from this country. So you have to contact to the Vietnam Embassy/Consulate in any country nearby such as South Africa to ask for help.
Another way for Lesotho passport holders and foreign applicants who stay in Lesotho, can apply for a visa online. In this way, you don't need to visit  Vietnam Embassy or send off your passport to the Office. In short, you just have to follow 03 simple steps as below:
Fill in the secure visa application form and make a payment.
Receive a visa approval letter or invitation letter via email after handling time.
Submit the letter and get your visa stamp upon arrival airport in Ha Noi, Ho Chi Minh, Da Nang city, Hue City, Nha Trang City, Phu Quoc island.
Click here for more detail about applying for a visa online.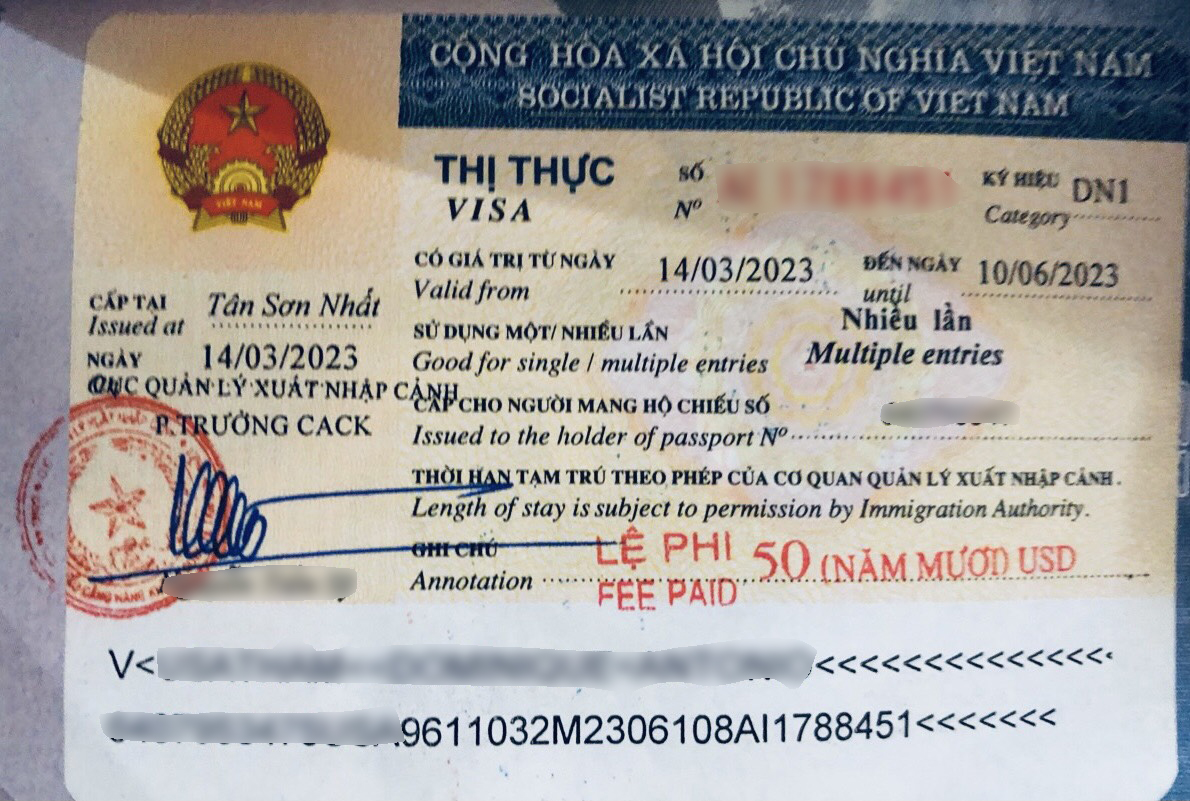 Important note:
Visa on arrival online works only at the Vietnam international airports. If you enter to Vietnam via a seaport or borderland, you have to get a visa stamp onto your passport in advance or apply for Vietnam Evisa.
How much does Vietnam business visa from Lesotho cost?
Applicants have to pay 02 types of fees when applying for the Vietnam business visa on arrival airport.
Service fee pays for us to handle your visa application at the Immigration Department.
Stamp fee pays for officers on arrival airport in order to get visa stamp onto your passport.
The stamp fees are regulated by the Vietnamese Government. And the service fees are publishing on our page. It should be noted, Vietnam Evisa does not require stamping fee when you submit the visa letter.
The standard processing time is 5 – 7 working days. And urgent visa service is available.
Related post:
After all, kindly let us know if you have any questions about Vietnam Business visa in Lesotho via:
Hotline/WhatsApp/Viber/Zalo (+84)28 3838 8322 – 918 709 338
Best regards,
Vietdream team.
Follow us for the best deal with Vietnam package tours and visa advice!