Do Kyrgyz people need a visa to return to Vietnam?
Kyrgyzstan is not on the list of countries that are exempted from unilateral or bilateral visa from Vietnam, so all foreigners with Kyrgyz nationality when coming to Vietnam must apply for a visa, except for Kyrgyz people of Vietnamese origin or having husband and wife relationship with Vietnamese citizens.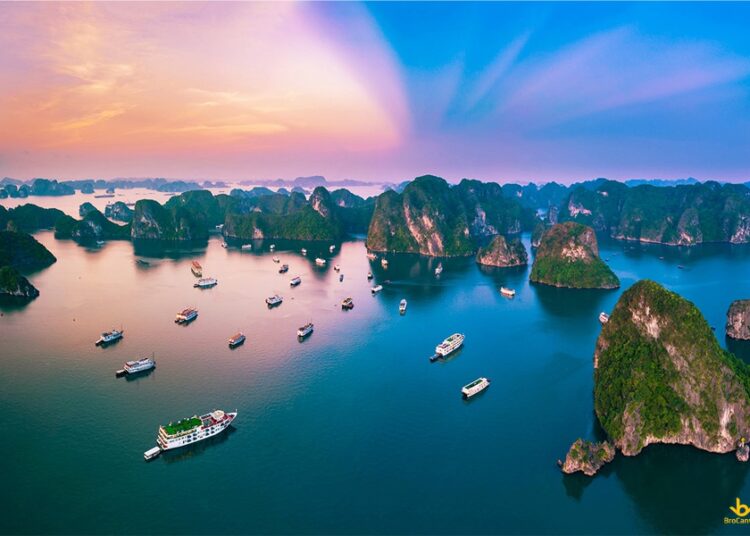 How does Kyrgyz nationality apply for a Vietnam visa?
You can apply for a Vietnam visa in the form of an entry letter under a tourist visa from 15 to 30 days, receive the visa at the airport.
Need to prepare documents such as:
Passport
Image
Information about the date of entry, the airport of entry
Some other documents
However, it is necessary to check if your travel history has ever been to advanced countries. Consider the case of Kyrgyz people applying for a Vietnam visa in Kyrgyzstan or a third country. From there, you can send information about the expected date of entry and other necessary information to Visatop so that we can best assist you in successfully applying for a Vietnam visa.
How to get a Vietnam tourist visa
There are 2 ways to apply for a Vietnam tourist visa. You can choose either to apply at the Vietnam Embassy or visa on arrival (VOA) with our services at home.
1. Apply at Vietnam Embassy
Until now, there is no Vietnam Embassy in Kyrgyzstan or any Vietnam representative office located in this country so you can't apply for your Vietnam visa from this office. Also, please contact the Vietnam Embassy/Consulate, where you decide to apply for a visa, for more details about their requirements and fees.
2. Vietnam Visa on arrival
Vietnam visa on arrival is the best option for applicants from this country. You can choose to apply for a visa valid for 1 or 3 months, for tourist or business purposes. There are only 03 simple steps that need to complete as below:
Fill in the secure application form.
Receive an approval visa letter via email after the progressing time.
Print out the letter and submit it to get the visa stamp after you arrive at Vietnam international airport (Ha Noi/ Ho Chi Minh/ Da Nang/ Nha Trang…).
Important notes:
Visa on arrival airport accepts only at Vietnam International airports. Travelers, who come to Vietnam via borderland or seaport, need to obtain a visa stamp into your passport in advance.
It should be noted that the Immigration Law 2019 stipulate travelers who come with the tourist visa valid for 30 days or more, will only be entitled to a temporary stay of 30 days. A visa extension is available when you want to spend more time in this country.
How much does it cost?
The first is the service fee pays for us to handle your visa application at the Vietnam Immigration Department. And the second is stamping fee pays to Immigration Officers on arrival airport to get visa stamp into your passport.
Here is the sample of the tourist visa on arrival fees (usually updated by Viet Dream Travel).
The standard visa processing time is 3 working days and visa emergency service is available both Vietnam and Kyrgyzstan public holidays.
Related post:
After all, don't hesitate to contact us if you have any questions about the Vietnam tourist visa for Kyrgyzstan citizens.
Or info@vietdreamtravel.vn – visa@vietdreamtravel.vn
Best regards,
Vietdream team.