Slovenia is a small country located in the heart of Europe, known for its majestic natural beauty and diverse culture. If you are planning to travel or work in Vietnam and are a Slovenian citizen, applying for a visa will be the first and important step to make your trip. This article will provide you with detailed and useful information on how to apply for a Vietnam visa on arrival from Slovenia.
Vietnam Visa on arrival for Slovenian Citizens
Why should you choose a visa on arrival? Currently, the Vietnam Embassy/Consulate does not exist in Slovenia, so you have to go to the office in Vienna, Austria or Budapest, Hungary if you want to apply for a Vietnam visa in advance. However, Vietnam visa can be obtain on arrival airport when you follow these steps:  
Fill in the online visa application form.
Receive a visa approval letter or Vietnam Evisa via email after processing time.
Print out the letter and submit it at "visa office counter" after arriving at one of the checkpoints in Vietnam to get a full stamp into your passport.
That's all.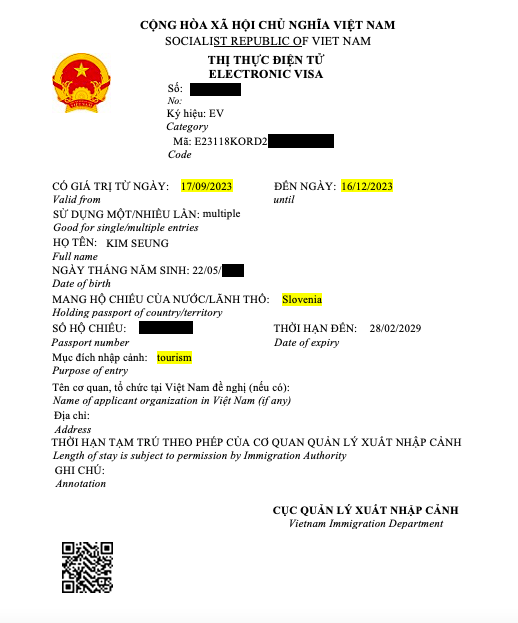 Procedures to obtain for a visa on arrival checkpoints in Vietnam
Step 1: Apply for a Vietnam visa and print out the visa result before coming to Vietnam.
Step 2: Submit visa application to visa counter on arrival checkpoints with your valid passport.
Step 3: Custom officers check documents and information of foreigners. 
Step 4: If the application is correct and valid, the custom officer will put a visa stamp on the foreigner's passport.
Step 5: Foreigners receive their passports with visa stamps and proceed with entry procedures.
Time for reviewing visa applications at Vietnam checkpoints is about 15 minutes. However, in cases where the application is incomplete, the application review time may be longer.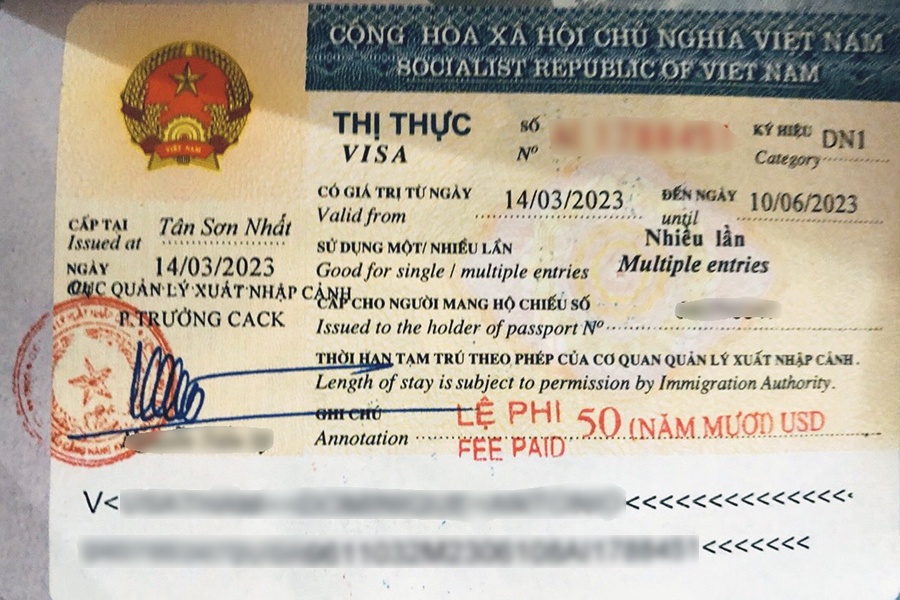 How much does a Vietnam visa on arrival from Slovenia cost?
There are 02 types of fees you have to pay:
Service fee: pays for visa agent to handle your visa application at the Vietnam Immigration Department.

Stamp fee (required only when you apply for visa approval letter, not for E-visa): pays at visa counter on arrival checkpoint to get visa stamp into your passport.
Here is our regular updated visa on arrival fees, after take a look, you can also click down here to:
APPLY FOR A VISA ON ARRIVAL NOW
The standard visa processing time is 5 working days and visa urgent or emergency service is available for those who need a visa in 1 – 2 days.
After all, if you have any questions about Vietnam visa on arrival for Slovenian citizens, please contact us via:
Hotline/Whatsaap/Viber/Zalo (+84)28 3838 8322 – 918 709 338
Best regards,