Are you a Venezuelan citizen facing difficulties in the process of understanding the process, procedures and documents to apply for an entry visa to Vietnam? Let's consult Vietdream Team for ways to enter Vietnam easily with the best cost.
as a Venezuelan citizens, you need need a visa in order to enter Vietnam for any purpose. Besides a valid visa, travelers need to acknowledge some other things as below:
Your passport MUST be valid over 6 months beyond the arrive time and have at least 2 blank pages for visa stamps.
Travelers need to to show the onward ticket when coming to Vietnam on the visa exemption.
Children under the age of 14 years who have their own passport can be exempted or have to pay the same fees to obtain a Vietnam visa as adults.
Travelers who arrive at Phu Quoc directly from a third country, or from airports in Hanoi or Ho Chi Minh City, can stay in this island without a visa for up to 30 days.
Visa on arrival airport accepts only at Vietnam International airports. Travelers, who come to Vietnam via borderland or seaport, need to obtain a visa stamp into your passport in advance.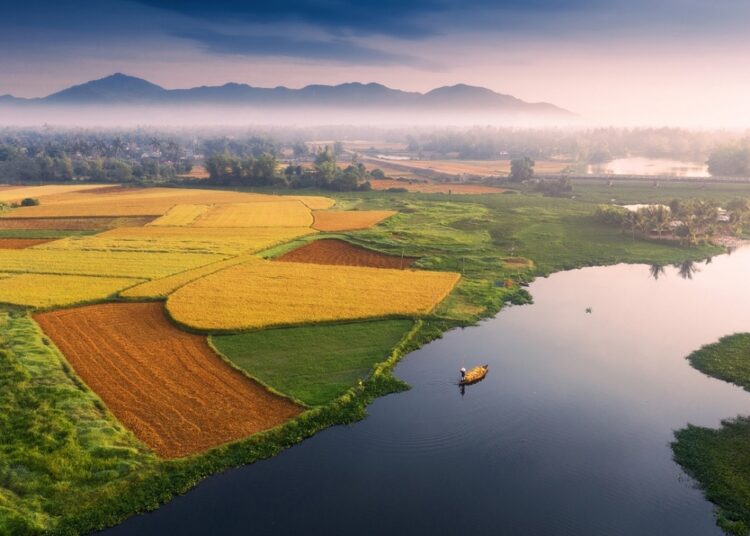 How to get a visa?
The Vietnam visas are provided in three ways. The first is applying directly at the Vietnam Embassy in Venezuela, the second is getting a visa on arrival (VOA) and the last one is E-Visa.
1. Apply at the local Embassy
There is currently 01 Vietnam Embassy office in Venezuela. That means your Vietnam visa application or consular legalization can be processed more quickly and conveniently than you are in a country without the Vietnam Embassy/Consulate. Below is the contact details for this Embassy.
Address: 9na Transversal, entre 6ta y 7ma Avenidas, Quinta Las Mercedes, Altamira, Chacao 1060-025 D.F, Caracas, Venezuela.
Tel: (+58) 212-6357402
Email: embavive@yahoo.com.vn
Office hours: Monday – Friday 8:30 a.m. to 17:30 p.m
The Embassy does not work on weekends, in both Vietnam and Venezuela public holidays. If a public holiday falls on a weekend, the nearest Monday and Tuesday is usually taken instead.
Apply at the Vietnamese embassy in Venezuela or a 3rd country with a Vietnamese diplomatic mission: this is the most common way when the Vietnamese government has not yet applied visa policies with technology solutions. .
Advantage: you will get your visa stamped right on your passport.
Disadvantages: complicated procedures, especially for labor, long-term work, multiple entry. The possibility of visa refusal is high. The review time is 7 days, the urgent needs of the day are difficult to meet, the cost is high.
2. Vietnam Visa on arrival
The easiest way to get a Vietnam visa from Venezuela is applying for a visa online. In this way, you don't need to visit the Vietnam Embassy or send off your passport to the Office. In short, you just need to complete 03 simple steps as below:
Fill in the secure application form.
Receive a visa approval letter via email after handling time.
Print out the letter and submit it to get the visa stamp after you arrive at Vietnam international airport (Ha Noi/ Ho Chi Minh/ Da Nang/ Nha Trang…).
The standard processing time is 3 working days and visa expedited service is always available.
This is a policy exclusively for international travel agencies and reputable organizations in Vietnam that have the ability to guarantee their customers and partners to Vietnam for many different purposes.
Advantages: fast, respond to urgent needs within 1 hour, the implementation is really simple, the cost is cheap, there are many options in terms of time, purpose, number of entries.
Disadvantages: you have to take an extra step that is stamping visa at Vietnam airport so you want to enter Vietnam by land cannot do this way.
3. E-visa
Venezuelans are one of 80 countries that are granted e-Visa to Vietnam.
Advantages: convenient, you just need to go to the website to enter information and wait for approval, the fee of 25 USD is quite cheap.
Disadvantages: website interface is not really friendly, difficult to implement. Evisa only caters to visitors wishing to come to Vietnam within a maximum of 30 days, with one entry. It is not easy for you to get an e-visa
Related post:
After all, if you have any questions about Vietnam visa requirements for Venezuelan citizens, please contact us via:
Or info@vietdreamtravel.vn – visa@vietdreamtravel.vn
Best regards,
Vietdream team.