Currently, the procedure for applying for a Vietnam visa for Germany is relatively easy and can be applied for in many different ways. However, not all Germany citizens are fully aware of the documents that need to be prepared, fees, etc. Therefore, Vietdream Travel visa service will help you gain important knowledge before applying for a visa for German right away. in this article.
How to Get Vietnam Visa for Germany citizens
There are many options to obtain a Vietnam visa, including E-visa online applications, apply directly at embassy, and visa on arrival services. Each option has its own set of requirements, procedures and fees.
Visit the Vietnam Embassy/Consulate
Alternatively, travelers can visit the nearest Vietnamese embassy or consulate to apply for a traditional visa. You need to bring or send of your original passport, a completed visa application form from the office, and other required documents (such as passport photos, flight itinerary, and hotel booking). This option can be time-consuming and expensive, as it requires applicants travel to the Vietnam embassy and potential wait times for processing. More over, processing times and fees vary depending on the consulate.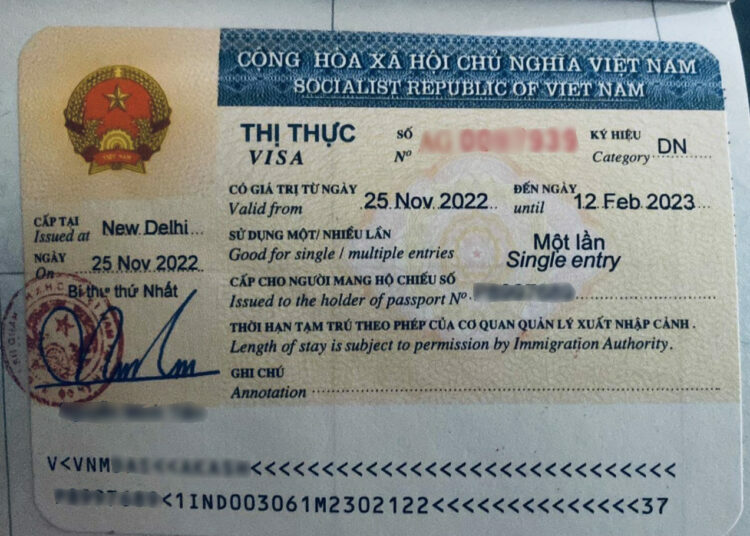 If you wish to apply for a Vietnam visa at these office, please contact:
Vietnam Embassy in Berlin
Address: Elsenstraße 3 12435 Berlin-Treptow
Tel: +49-30-53630108
Fax: +49-30-53630200
Email: sqvnberlin@t-online.de
The Vietnam Consulate in Frankfurt
Address: Villa Hanoi, Kennedy-Allee 49, 60596 Frankfurt am Main.
Tel : 49-69-795 336 50
Fax: 49-69-795 336 511
Email : tlsqvietnam_frankfurt@mofa.gov.vn
Working time: Monday – Friday: 9.00 am – 17.00 pm
Please contact directly to the Embassy for the visa procedure and fees.
It should be noted, the Embassy is CLOSED on both Vietnam and Germany public holidays.
Vietnam E-visa for Germany Citizens
Fortunately, Germany citizens can also obtain a Vietnam e-visa, which is a more convenient and cost-effective option. The Vietnam e-visa allows Germany passport holders to enter Vietnam for up to 90 days on tourist, visiting relative, business activities and others. You can choose a single entry or multiple entries option. The Vietnam E-visa can be applied for online and does not require an interview.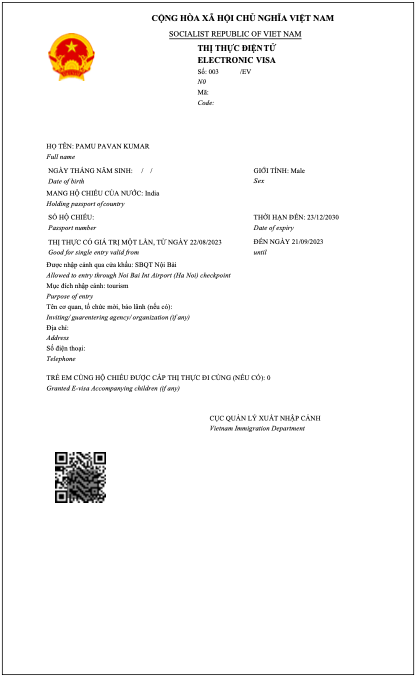 Visit the official website for e-visas: https://dichvucong.bocongan.gov.vn/

Complete the online application form with your personal details, including your name, date of birth, passport number, and travel dates.

Upload a portrait photo and passport ID page photo.

Pay the visa processing fee using a credit or debit card.

Wait for your e-visa to be processed – this typically takes 5 working days.

Print out your e-visa and present it at the check-in point upon arrival in Vietnam.
Visa approval letter
Before Evisa was born, visa on arrival airport is the best way to get a visa to Vietnam. Currently, this procedure still being the most convenient way to obtain a business visa, working visa, depending visa, investor visa to Vietnam. Applicants who need one of these type of visa have to get a visa approval letter (VAL) from a sponsor company or visa agent, then print it out and carry with:
Your original passport, and complete form NA1 – the entry and exit form at the airport upon arrival/borderland  in Vietnam.

Pay the visa stamping fee: USD25 for single entry or USD50 for multiple entries to obtain your visa.
At the moment, this visa application requires to do online, Germany passport holders can get a visa result via email after 5 working days or 1 – 2 working days for urgent visa service. Similar with Evisa, it does not require  an interview or send of your passport to the office.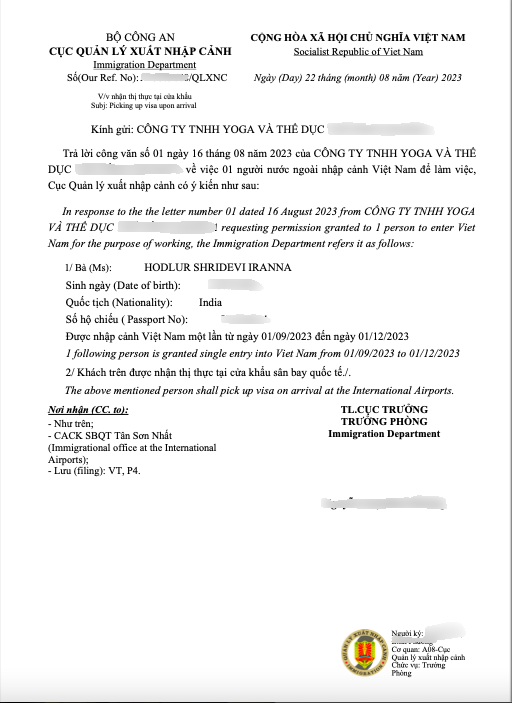 Advices for obtaining a Vietnam Visa Online 
Beside many advantages of visa online, including visa on arrival (VOA) or E-visa, here are some tips to help you successfully obtain your visa before traveling to Vietnam:
Make sure your passport is valid for at least 180 days beyond your departure date to Vietnam.
Double-check again and again that you have uploaded all required documents when applying for a Vietnam e-visa.
Although the standard processing for the visa online is within 5 working days in Vietnam time (excluding weekends and national holidays). However, it's important to apply well in advance of your travel dates to allow for any potential delays.
Research and choose a reputable visa agents when you want to use their service.

You must have at least two blank pages in your passport for the visa and entry/exit stamp.

If Germany passport holders coming with a tourist visa, you will need to provide an onward ticket, hotel booking.
By following above steps, you can obtain your visa smoothly. Let us know if you need any support at info@vietdreamtravel.vn or our hotline (+84)918 709 338.