Indian passport holders are required to apply for a business visa before coming to Vietnam for working or business activities. But how to get a Vietnam business visa for Indian? Let's take a look on this post for more details:
Types and validity of Vietnam Business Visas
The validity period of a Vietnam business visa can range from 01 – 03 months. Make sure to apply for the appropriate validity period for the duration of your business trips in Vietnam.
There are two types of Vietnam business visas for Indian businessman:
Single-entry visas which mean allow you to enter Vietnam once and stay for a certain period of time.
Multiple-entry visas allow you to enter and exit Vietnam multiple times within the validity period of your visa sticker on the passport.
Single-entry visa is more common for short business trips, while multiple-entry visas are preferred for frequent business travelers to Vietnam.
How to get a Vietnam Business Visa for Indian Citizens?
A Vietnam business visa is issued by the Immigration Department of Vietnam which sponsor from a Vietnamese company or organization to an Indian invited to Vietnam for business purposes. After submitting and get a result as the visa approval letter (VAL) from the Immigration office, there are 02 ways to get a Vietnam business visa:
1. At Vietnam Embassy/Consulate in India or other countries.
Indian businessman have to visit one of the Vietnam Embassy or Consulate in India with the contact details as below:
The Vietnamese Embassy in New Delhi
Address: 20 Kautilya Marg, Chanakya Puri, New Delhi – 110021.
Tel: +91 11 26879868 
Email: vnconsul.indelhi@yahoo.in
Related post:
The Vietnamese Consulate in Mumbai
Address: Unit 805, 8th Floor, Powai Plaza, Hiranandani Gardens, Central Avenue, Powai.
Tel: +91 22 2570 2033
Email: tlsq.mumbai@mofa.gov.vn
Related post:
Beside the visa approval letter and passport photos, please contact directly to the Embassy/Consulate for service fees as each of them has its own regulation.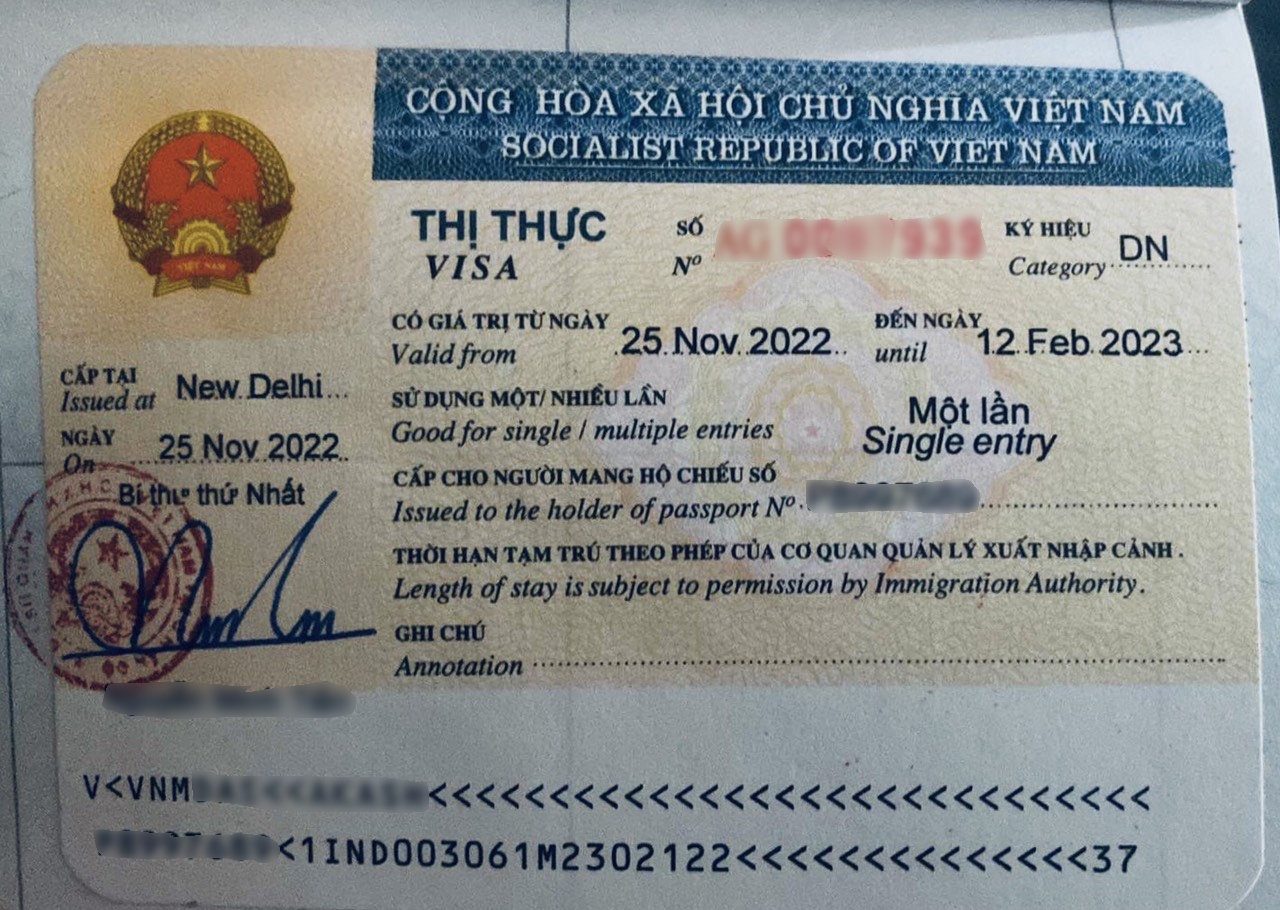 It should be noted, the Vietnam Embassy and Consulate DO NOT WORK on the weekend; both India and Vietnam Public Holidays.
2. Visa on arrival airport
Instead of visiting the Embassy/Consulate, Indian businessman can get a visa on arrival (VOA) airport. There are 03 simple steps to get this type of visa:
Apply online and get a visa approval letter on arrival airport

Receive the visa letter after processing time.

Print out the visa letter before boarding the plane to Vietnam and submit it to officers in order to get a visa stamp upon arrival airport. That's it!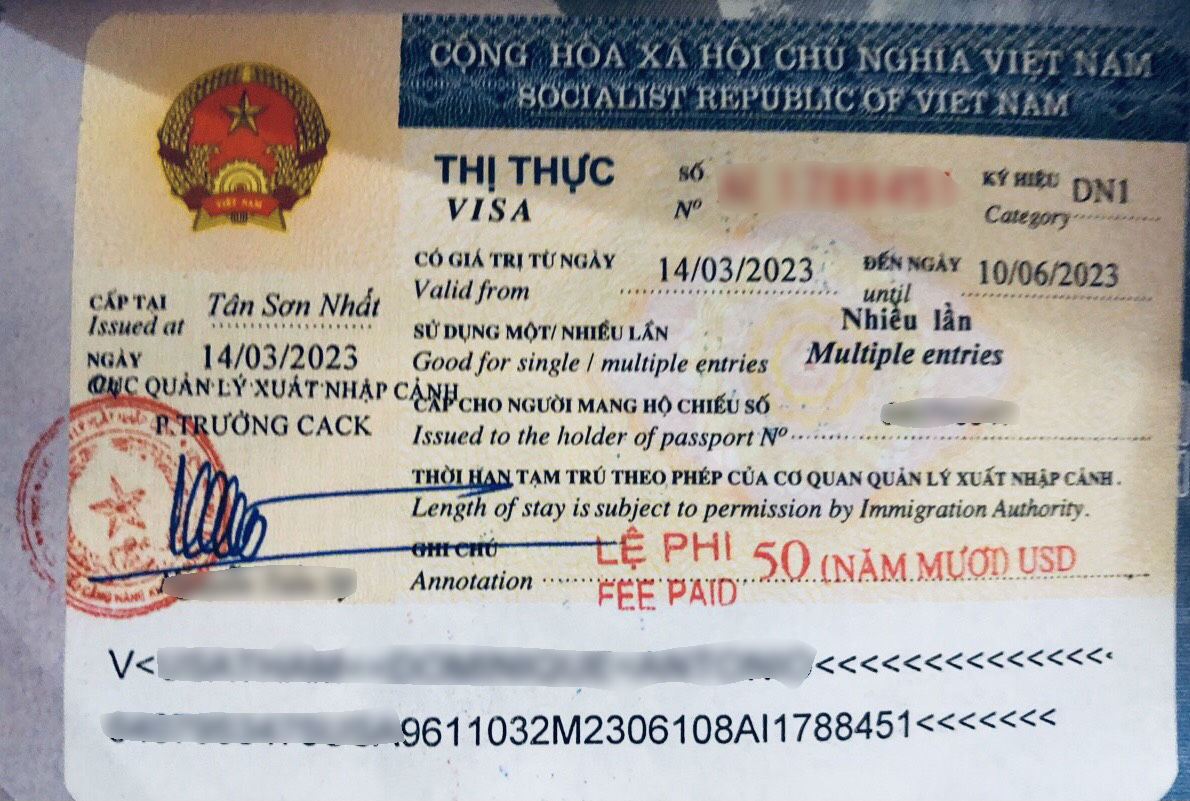 See more detail on how to apply HERE!
How does the business visa approval letter for Indian look like?
The business visa letter should include:
Name of Vietnamese Company/Organization: The full legal name of the Vietnamese company or organization made the sponsoring letter.
Information about the applicant: Full legal name as shown in passport; passport number; gender, nationality.
Purpose of Visit: Describe the general purpose and nature of the business activities the foreign national will undertake in Vietnam
Visit Dates: list the intended arrival and departure dates in Vietnam
Signature of Authorized Representative: the letter should be signed by a senior official authorized either electronic signature or with a red seal by Immigration Office.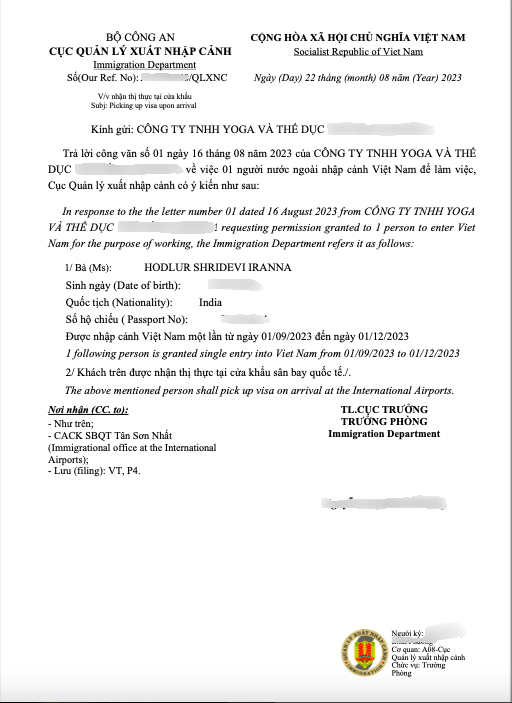 How much does the Vietnam business visa for Indian citizens cost?
Indian citizens need to pay 02 types of fees for a business visa approval letter:
Processing fee or service fee

: pay to the sponsor company or visa agent whose will apply and solve your visa at the Immigration Department in Vietnam.

Stamp fee

: is regulated fees which you have pay at Vietnam Embassy/Consulate or arrival airport to get the visa sticker onto your passport.
The standard processing time for a business visa is 5 – 7 working days. So urgent visa fee need to add on top if you want to get the result faster. 
After all, kindly let us know if you have any questions about Vietnam business visa for Indian citizens via:
Hotline/Whatsaap/Viber/Zalo (+84) 28 8383 8322 – 918 709 338
Best regards,
Vietdream team.