If you are planning to visit and work in Vietnam from Martinique, the information about business visa to Vietnam for Martinique citizens will be very importance. This article provides necessary information, including suitable visa types, visa application conditions and procedures, and important notes when applying for this type of visa.
What is a Business Visa?
A business visa is a type of visa that allows businessmen from abroad to enter Vietnam to carry out business activities for a certain period of time. If you come to Vietnam to negotiate a contract, build a business relationship or invest, a business visa will be required.
Conditions for Applying for a Vietnam business Visa
Passport valid for more than 6 months from the date of entry

Have a letter of invitation letter from a Vietnamese partner
How to get Vietnam business visa for Martinique citizens?
At this time, there are 2 ways to apply for a Vietnam business visa from Martinique. You can choose either to apply at the Vietnam Embassy or visa on arrival (VOA)
1. Apply at Vietnam Embassy
At the moment, there is no Vietnam Embassy or Consulate in Martinique in this country so you have to contact the Vietnam Embassy/Consulate in any country that is nearest and most convenient for you such as Cuba, Mexico, Brazil…for supporting.
2. Vietnam Business visa on arrival
Martinique passport holders and foreign applicants can apply for a visa online. In this way, you don't need to visit  Vietnam Embassy or send off your passport to the office. In short, you just have to follow 03 simple steps as below:
That's all.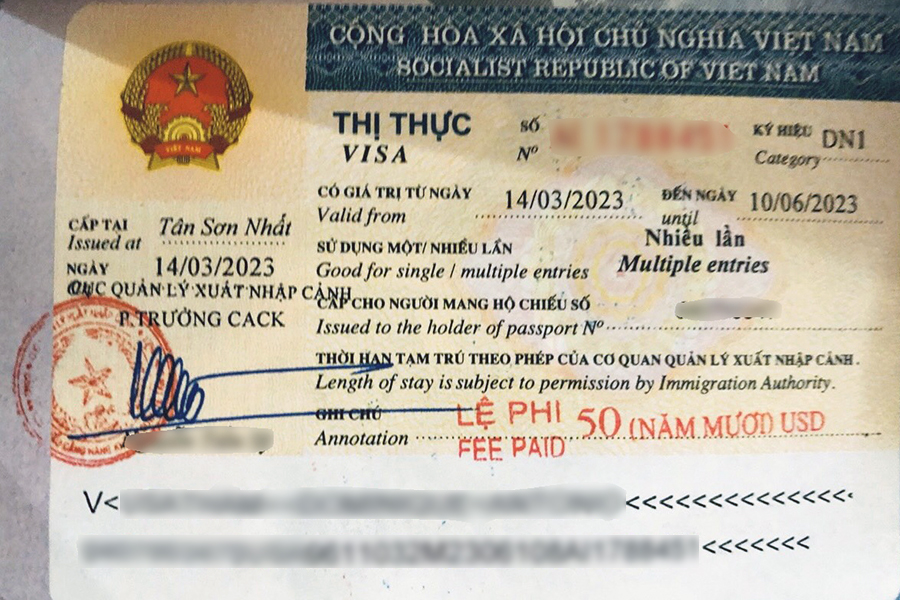 Important note:
Visa on arrival online works only at the Vietnam international airports. If you enter Vietnam via a seaport or borderland, you have to get a visa stamp onto your passport in advance or apply for a Vietnam E-visa.
How much does Vietnam business visa for Martinique citizens cost?
Applicants have to pay 02 types of fees when applying for the Vietnam business visa on arrival airport.
Service fee pays for us to handle your visa application at the Immigration Department.
Stamp fee pays for officers on arrival airport in order to get visa stamp onto your passport.
Here is our regular update visa on arrival service fees so that you can check it or 
The stamp fees are regulated by the Vietnamese Government. And the service fees are publishing on our website. Also the normal processing time is 5 to 7 working days. And urgent visa service is available.
Related post:
After all, kindly let us know if you have any questions about Vietnam Business visa in Martinique via:
Hotline/WhatsApp/Viber/Zalo (+84)28 3838 8322 – 918 709 338
Best regards,
Vietdream team.
Follow us for the best deal with Vietnam package tours and visa advice!