Thanks to the application of a bilateral visa exemption policy between Vietnam and the Philippines, Filipino citizens can enter Vietnam under the visa exemption category with a stay of 21 days, or apply for an electronic visa with a period of 30 days. day. If you want to stay in Vietnam longer, you are required to apply for a visa. Many tourists from different countries, including the Philippines, have contacted us to advise and guide Vietnam visa procedures for foreigners quickly. First, Vietdream team will provide information about Vietnam Visa in advance for your reference.
At this time, there are 2 ways to get the visa in Philippines. You can choose to apply either at the local Embassy or apply for a visa on arrival airport. And this post was created for:
Foreign residents or travelers who

NEED

a tourist visa to Vietnam.
Philippine citizens who want to stay in Vietnam for more than 21 days.
Apply for a tourist visa to Vietnam
Original passport
Visa application form.
1 picture 4×6 cm.
Photocopy of the first and last sheets of your passport.
Round-trip airfare or to a third country.
Account statement for at least 3 months. Minimum balance: 50,000,000 VND.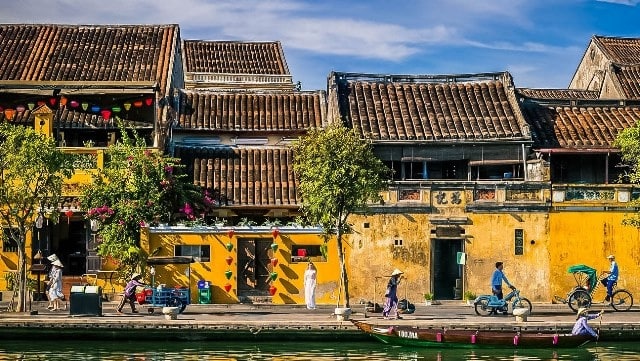 1. Apply at the local Embassy
Here is the contact detail of the Vietnam Embassy in Manila.
Address: 670 Pablo Ocampo St., Malate, Manila.
General line: +63-2-5216843 loc. 101
Fax: +63-2-5260472
E-mail: vnembph@yahoo.com
Working time: Monday – Friday 09:00 Am – 17:00 Pm.
It should be noted, the Vietnam Embassy is closed to the public on both Vietnam and Philippines public holidays. Importantly, you should contact directly to the Embassy about visa procedures and fees.
2. Tourist visa on arrival airport online
Another way is applying for a visa online. In this way, you don't need to send off your passport or visit the Embassy. In short, you just have to follow 03 simple steps as below:
That's it!
For more detail about how to apply for a tourist visa on arrival airport to Vietnam, please click here.
Importantly, the visa on arrival airport accepts only when you travel by air. If you enter Vietnam via borderland, you have to visit the Consulate to get a visa stamp beforehand.
Related post:
How much does a Vietnam tourist visa cost in Manila?
Travelers who apply for the tourist visa on arrival airport need to pay 02 types of fees:
Service fee pays for us to handle your visa application at the Immigration Department.
Stamp fee is regulated by the Vietnamese Government, pays to officers on arrival airport in order to get visa stamp onto your passport.
Furthermore, the Vietnam visa on arrival airport works on the weekend, public holidays of Vietnam and Philippines.
After all, kindly let us know if you have any questions about Vietnam tourist visa in Philippines via:
Or info@vietdreamtravel.vn – visa@vietdreamtravel.vn
Best regards,
Vietdream team.