Vietnam is a beautiful country with a lot of cultures. Even of the changes over the years and the effect of foreign cultures, the Vietnamese still maintain the cultural features such as ancestor worship, respect for the family values, traditional festivals & costumes, etc. The country has been attracting many tourists from Africa especially Moroccan citizens. But the visa is a barrier as its the first requirement to visit Vietnam.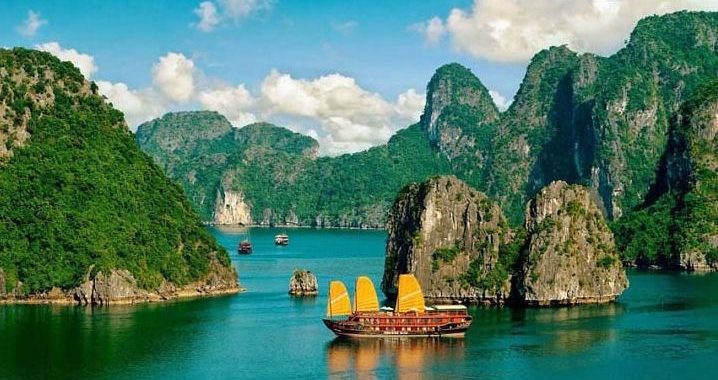 How to get a visa?
There are 2 ways to apply for a Vietnam tourist visa in Morocco. You can choose either to apply at the Vietnam Embassy or visa on arrival (VOA) with our services at home.
1. Apply at Vietnam Embassy
Address: No 27, rue Mezzouda, Souissi, Rabat, Marocco
Telephone: 00 212 537 65 92 56
E-mail: vnambassade@yahoo.com.vn
Working hours: Monday to Thursday (Friday and Sunday are off days according to local customs), morning: 8:00- 11:30 & afternoon: 14:00- 16:30.
It should be noted that the Embassy is closed on Saturdays, Sundays, both Vietnamese ​and Moroccan public holidays.
To apply for a Vietnam Visa, you must prepare the necessary documents:
A visa application form filled in with your information, printed, and attached with your photo and your markings.
Your original passport
Invitation letter from Vietnam (in case you want to apply for a business visa)
Other necessary documents at the request of the Embassy.
You should contact the Embassy directly to ask for more detailed information to have the best preparation, to avoid having to come back many times.
2. Tourist visa on arrival airport
Get Visa On Arrival Vietnam International Airport (Highly recommended). It's the best way to get a Vietnam tourist visa form Morocco is applying for a visa online. In this way, you don't need to visit the Vietnam Embassy or send off your passport to the office. In short, you just have to follow 03 simple steps as below:
That's it!
For more detail about how to apply for a tourist visa on arrival airport to Vietnam, please click here.
Important note:
The visa on arrival airport accepts only at Vietnam international airports. If you want to cross a borderland to enter Vietnam, you have to obtain a visa stamp in advance.
Visa will be valid from the date of entry provided on your application and printed on the visa. You may enter ON or AFTER the date of entry given on the visa and is expected to leave before the end of the expiration date.
It should be noted that the Immigration Law 2019 stipulate travelers who come with the tourist visa valid for 30 days or more, will only be entitled to a temporary stay of 30 days. The visa extension is available when you want to spend more time in this country.
Related post:
How much does it cost?
Travelers who apply for the tourist visa on arrival airport need to pay 02 types of fees: service fee and stamp fee.
Service fee pays for us to handle your visa application at the Immigration Department.
Stamp fee is regulated by the Vietnamese Government. You need to pay to Immigration Officers on arrival airport in order to get visa stamp onto your passport.
Furthermore, the Vietnam visa on arrival airport works on the weekend and public holidays in both countries. with the emergency visa service is available.
After all, kindly let us know if you have any questions about Vietnam Tourist visa from Morocco via:
Or info@vietdreamtravel.vn – visa@vietdreamtravel.vn
Best regards,
Vietdream team.